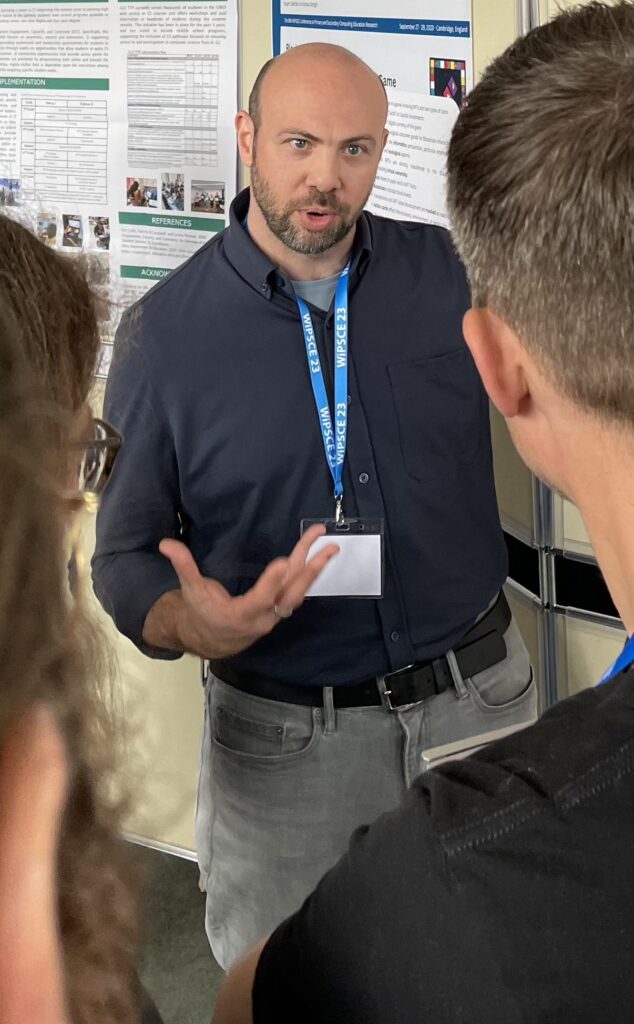 Hi, I'm Mike Deutsch, an educator and researcher in K-12 Computing Education.
I was a computer-crazy kid in the 1980s, when such things were rare. I followed the path toward a CS degree, and then I fell out of love. I hit a wall, and I never became a "real" programmer. Years went by and I got good at other things.
After a career around technology and education, I've circled back to help reshape the way coding is taught.
In a field where pedagogy often takes a back seat to novelty, I blend proven research and practices to make K-12 computational thinking and coding more open, understandable, and authentic.
There are many people working to create access to computing education. I come in once that access is established. I try to ensure that, once coding is in the room, everyone gets a real chance to belong: they have ideas, they build skills, they feel competent. This is my way of helping to increase the diversity of perspectives, skills, and cultures that sustain the digital world.
Them: Let's reach everyone!
Me: As long as we reach everyone.
Find me elsewhere online: