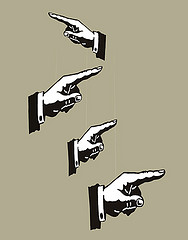 Introducing…. Mike's Axioms for Computing Instruction.
As I do more and more teaching and lesson writing, I've started collecting the gemmiest of my design principles.
Little by little I'll record them here in the blog with some examples and the reasoning behind them, and hopefully they'll be a useful reference for me and others. As I deepen my formal knowledge and gain more hours of practical experience, I'll come back and elaborate or revisit.